Een klasse met een rijke historie
Op deze site kunt u lezen over de Monotype XV, waar gezeild gaat worden, waar gezeild is of wordt, de uitslagen van nationale en internationale wedstrijden, de laatste nieuwtjes én de rijke historie van deze klasse
Bezoek ook de foto galerij met sfeervolle impressies van deze club, veel plezier!
Ge Been overleden
Dear Friends,
It is with great sadness that I have to inform you that last night, Oktober 25, our dear Friend Ge Been has passed away. He has been an inspiring sailing friend for many of us, always ready to help out with advice, tools, gear and work and he has built some of the most beautiful Monotypes around as well as a wonderful traditional Dutch ice yacht. But also in wet water sailing he has built, restored and helped so many yachts and yachtsmen. His workbench in his workshop, with the woodstove and coffee and beers on the grinding table was a famous place of gathering because foremost, Ge was a very generous and hospitable, social man.
We will all miss him very much indeed and will often think back, with a smile, to his many standard expressions, comments on work properly or poorly done, and the social center he was in so many lives. That we can cherish and be grateful for. Our thoughts are with his wife Marrie and daughter Brigitte, grandchild and family.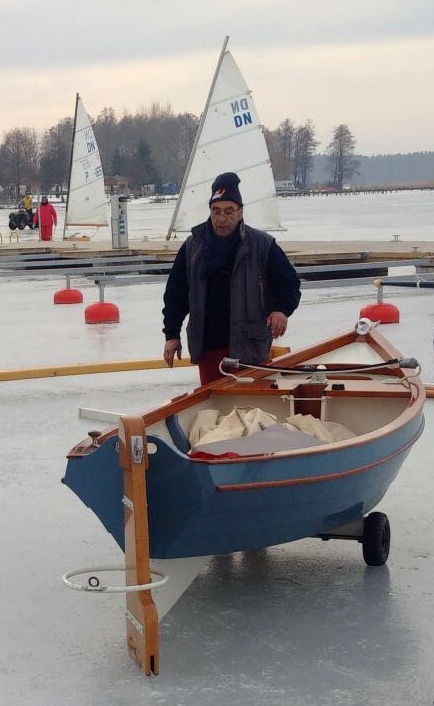 Jaarvergadering vrijdag 10 november
Cafe de Haven, Noordkade 3 Roelofarendsveen
Aanvang om 20.00 uur
(zaal open om 19.30 uur: de koffie staat klaar!)
Vergeet niet uw contributie, bijdrage aan Monotype Nederland, voor de
vergadering te voldoen aan uw penningmeester en mocht u niet aanwezig zijn
kunt u uw bijdrage ook overmaken naar: MONOTYPE NEDERLAND Reknr:
NL19INGB 0004667706 ( 30 euro voor eigenaren en 15 euro voor
vriend/bemanning).

Neemt u mee:
Foto's en filmmateriaal
Goede verhalen
Aspirant-leden, vrienden en vriendinnen
Europese Kampioenschappen 2018
Organiserend land: Duitsland
van 5 t/m 10 februari 2018
Jaarvergadering 2017

Jaarvergadering Monotype XV Nederland

Europese Kampioenschappen 2018

Europese Kampioensen 2018 van 5 t/m 10 februari worden georganiseerd door het Duitse team